"Beans That Count" is a Coffee Sale Fundraiser with multiple beneficiaries. $2.50 from the sale of each bag of coffee goes toward purchasing insecticide treated bednets, which can protect a person in Africa from malaria for up to 5 years. In addition, $2.00 from each bag also goes right back to a cause chosen by your school or group – maybe your social justice club or an arts initiative? Your choice! You can help make a positive contribution in the global south and right here in your own backyard.
So have fun and enjoy the sale, and while you do, take a little time to reflect on one of our favourite phrases: "If you don't think little things can make a big difference, try sleeping in a room with a mosquito."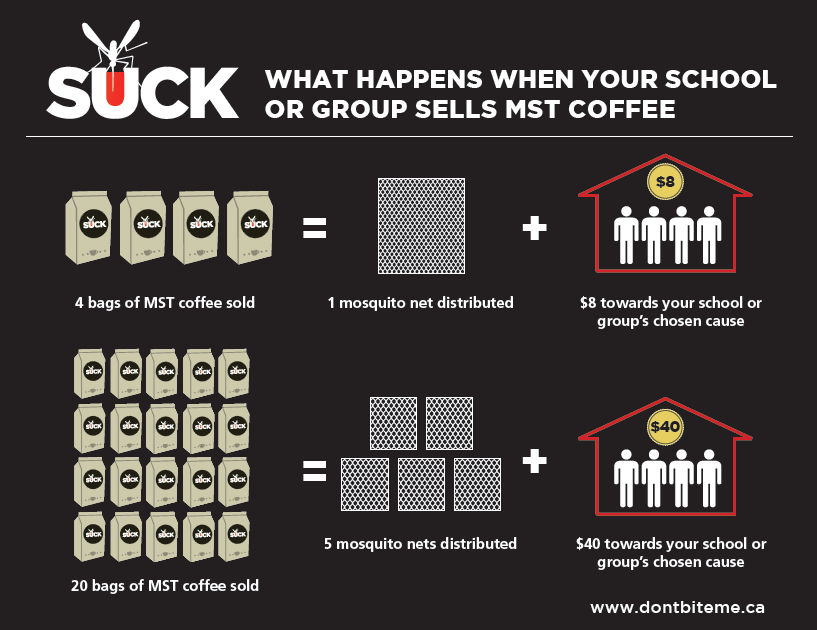 Teachers, it's easy to do with your class or club, and students, and students can even head up a sale themselves.Just get in touch with us so we can send order and reporting forms, or if you have any questions!